Cabbage
Bookmarked
Bookmark this page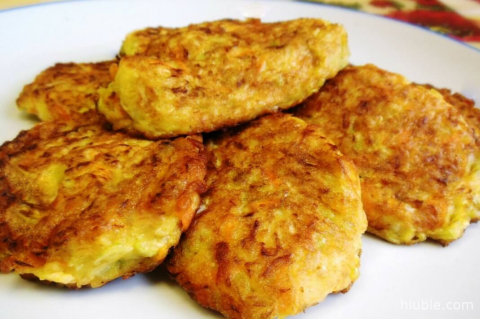 Ingredients
Cabbage
Carrots
Tomatoes
Sweet pepper
Minced Meat
Tomato Paste
Salt
Vegetable oil
To make
Cabbage leaves are separated from the fork, lowered into boiling water and cook until soft. Tomatoes cut into half circles, before-straws. Carrots rubbed on a grater and lightly saute in butter, beef carcass or roasted. The form is lubricated with oil, spread in layers, salt to taste: cabbage, carrots, minced meat, pepper, tomatoes. Then I repeat until all the products are gone. From above putting cabbage leaves. Dilute the tomato paste with water to the consistency of juice and pour the contents of the form.
I make small punctures and bake at 200 degrees, about 40 minutes. Serve with sour cream.
Views: 2323
Published: 10/17/2019 6:17 AM
Was this recipe helpful to you?