Salmon Dip
Bookmarked
Bookmark this page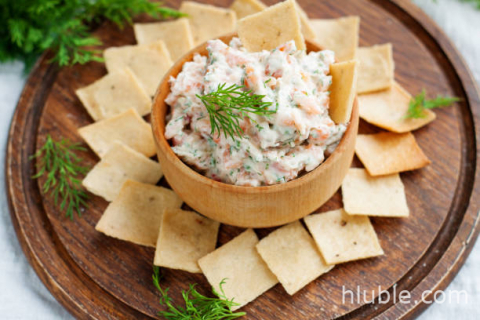 Ingredients
1.5 cups shredded fresh cooked salmon, or canned salmon (but remove the canning liquid)
8 ounces cream cheese, softened to room temperature
1/2 cup sour cream
2 tablespoons lemon juice
2 cloves garlic, minced
1/3 cup chopped green onions or chives
1 teaspoon Worcestershire sauce (or 1 teaspoon chopped anchovies)
1 teaspoon dried parsley
1/2 teaspoon dried dill (omit if you don't like dill)
1/4 teaspoon salt
To make
While this salmon dip requires many ingredients, preparing it is as simple as stirring a bowl! It is a great holiday appetizer to serve before a meal, or during a party for guests to eat as they please.
Combine all ingredients into a bowl and mix until combined. Refrigerate for 30 minutes to 1 hour or until ready to serve. Serve with crackers, chips, bread, or sliced vegetables as you prefer.

Views: 1598
Published: 10/28/2019 5:22 AM
Was this recipe helpful to you?